MINI CONNECTED
As part of the global marketing campaign and to "harness the huge potential of virtual-reality technology for top-quality storytelling", Mini created two six-minute shorts, "Real Memories" and "Backwater," and promoted them on YouTube and the campaign website in more than 20 countries worldwide. I was tasked to design an Experience that took the users through this innovative storytelling.
User flow - Experience Map
Here is the coverage we received...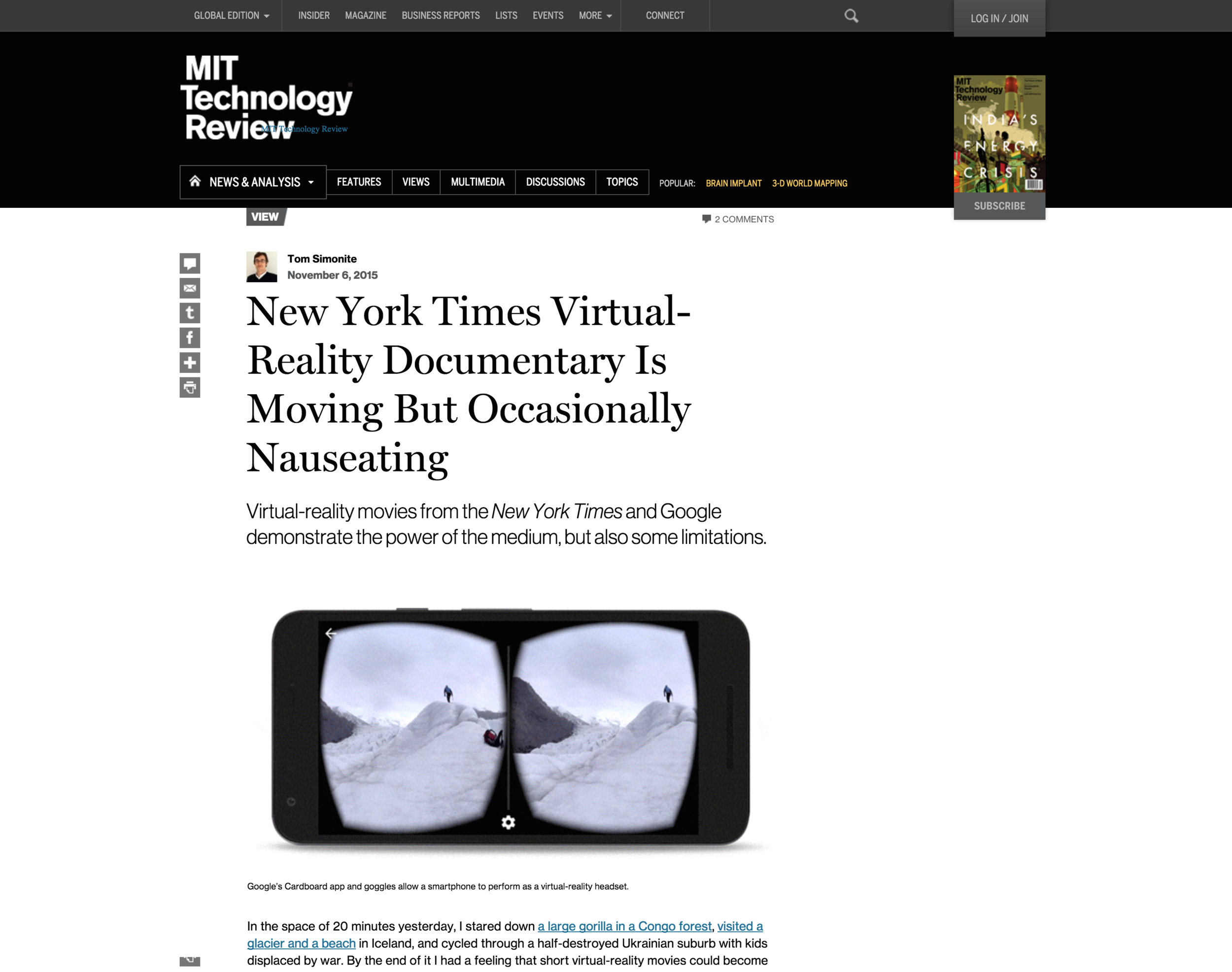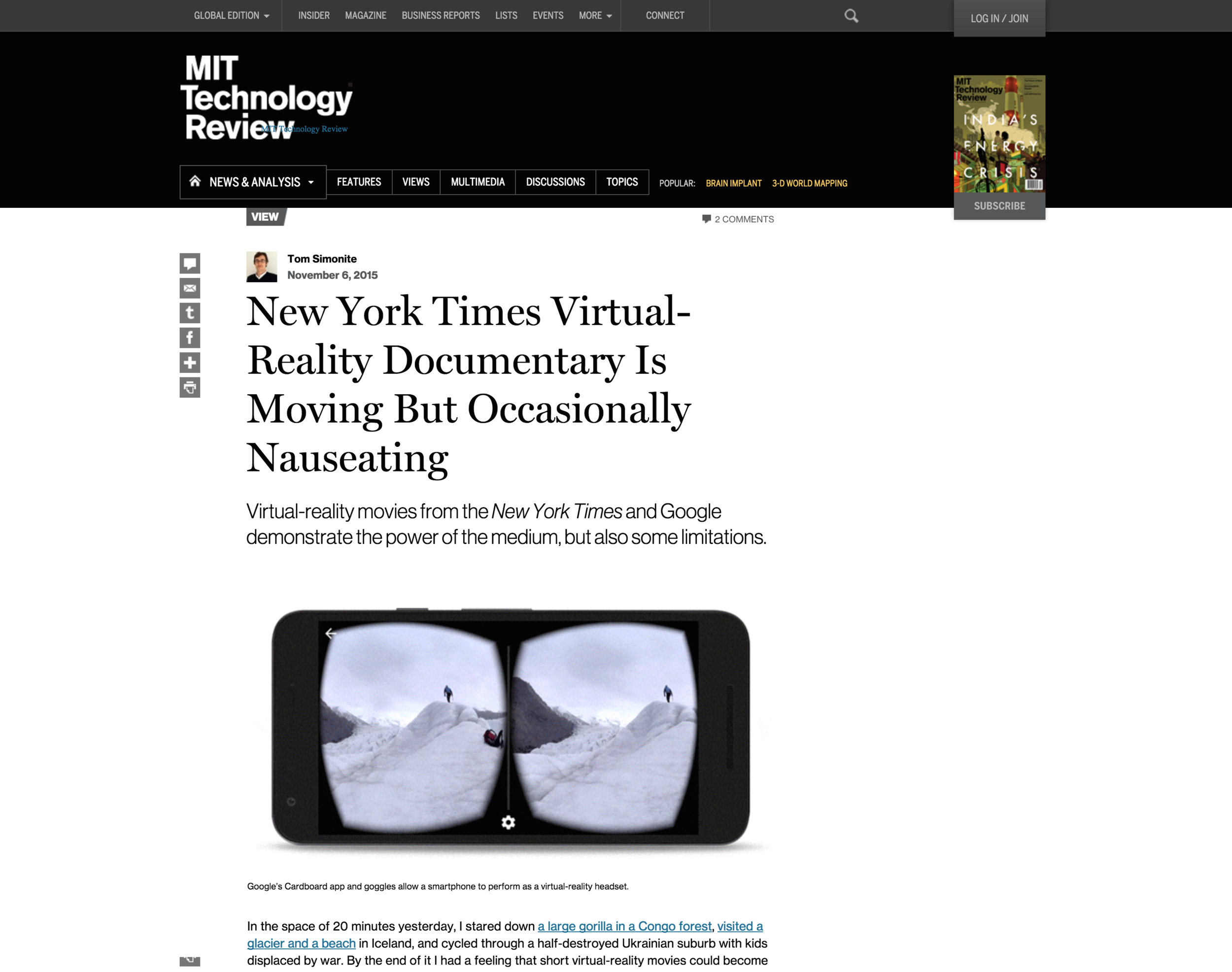 Check out the final platform here: